It has been a busy week.  I took some time out of the fitting and welding on Tuesday and Wednesday to see my first Grand Child born!  My daughter gave birth on Wednesday to Nayeli, a very healthy and beautiful baby girl.  I came home on Thursday and got a lot of work done between Thursday and Friday evenings.  I have all the side tubes tack welded in place!  The next step is the tail post and associated tubes.  I will be working on that area next week.  I have included a few pictures showing the current state of the fuselage.
It is starting to look like something!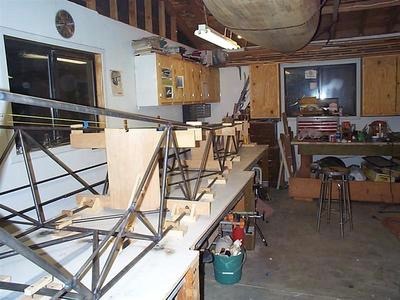 Main fuselage all tacked.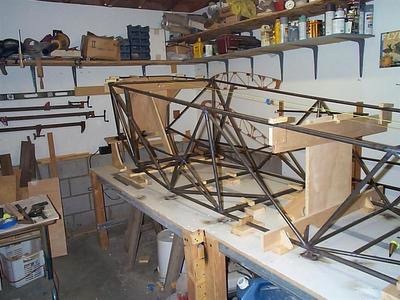 Front view all tack welded.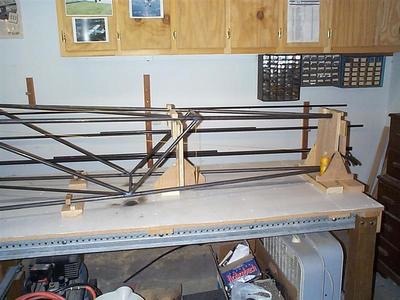 Tail post and associated tubes are next.
Return to Past Posts and Pictures by Date