Well, all the tubes in the main fuselage are fitted and tack welded.  Next is a lot of welding.  Below are the pictures of the tail post and final tubes.  The last picture is with the wood jig bulkheads removed.
 Here I have tack welded the tail post into position.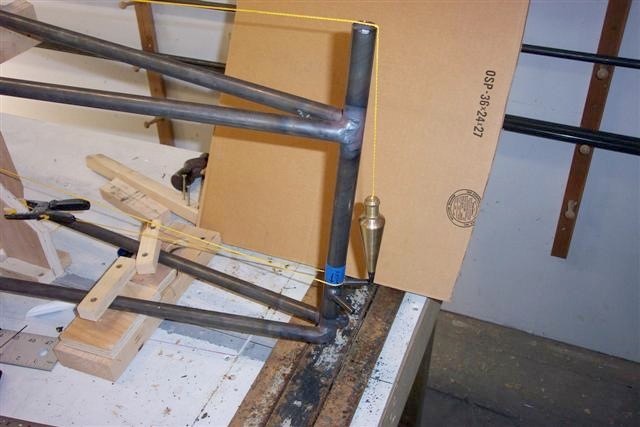 Next, the longerons are fitted and shaped with heat and tracked.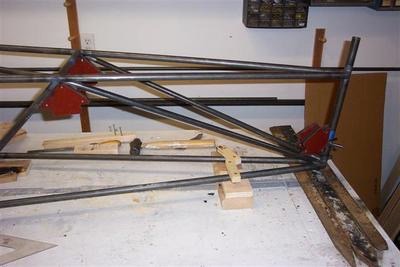 Here are the last long diagonals ready to tack weld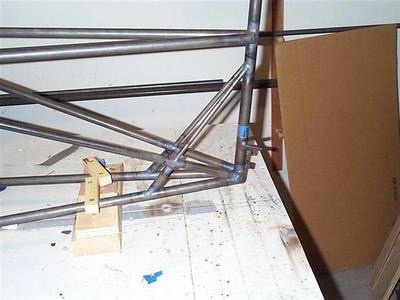 Final tack welding with the short support tubes attached and tack welded to tail post.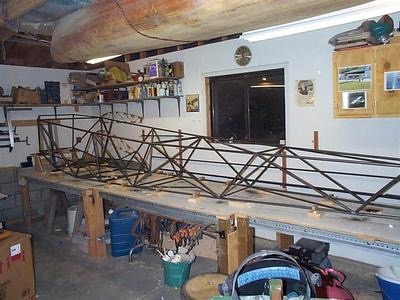 Last, the bulkheads are removed and we are ready for final welding of all the tubes I have previously tack welded.  Lots of welding ahead!
Return to Past Posts and Pictures by Date