Well, I got the fuselage out of the shop for the first time today and into the sun!  Below are pictures of the current status.  Next step:  finish the firewall fittings and mount in rotary jig and weld, weld, weld………………………….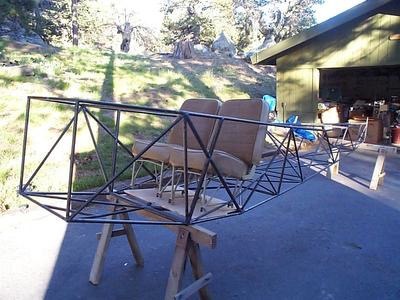 Lots of finish welding ahead.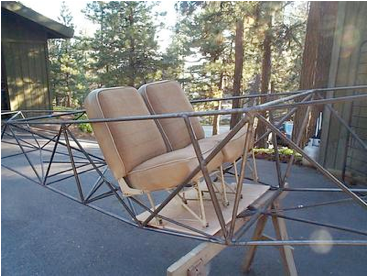 Cockpit area.  Seats will need to be narrowed.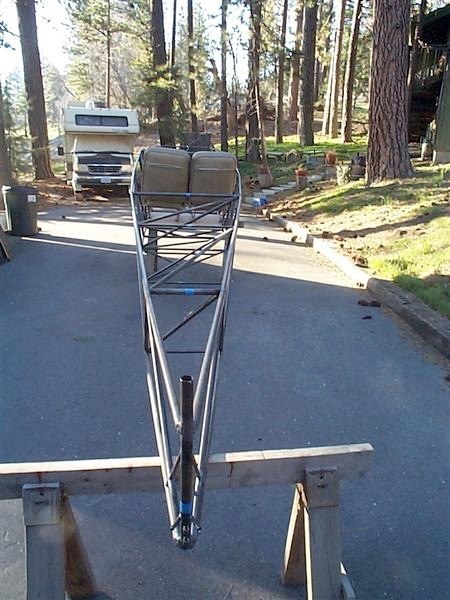 Tail Post
Return to Past Posts and Pictures by Date