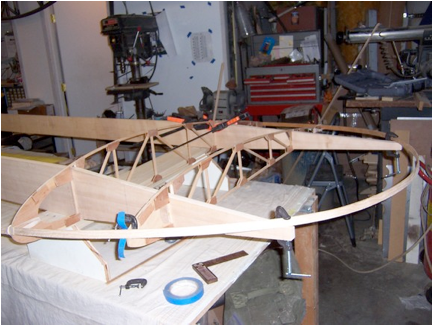 It's starting to look like a wing!  After a lot of time spent on the spars, I finally started putting things together.  I had a bit of a set back when I realized I had cut my rear spars short.  So I scarfed 6″ onto the ends of each spar.  Not a big deal; I had done scarf joints building boats long ago.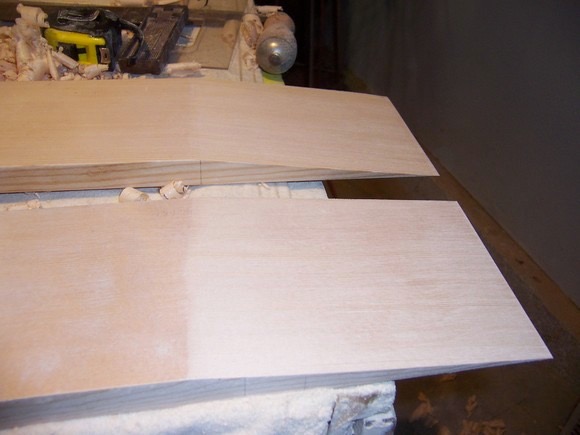 Hear is the spar (top piece) and the piece I am adding.  It took about an hour to prep each piece using a hand plane; old school!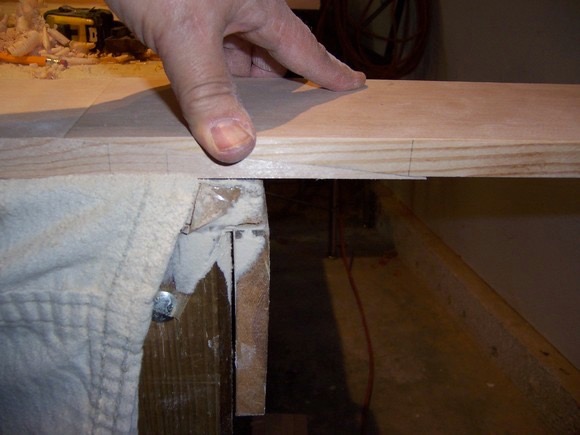 Checking the fit; it needed just a little more work to get it right.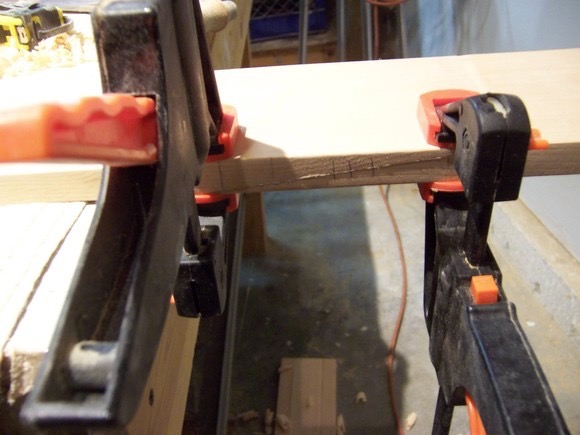 I glued the joint with T88 epoxy and left the space heater on over night to cure.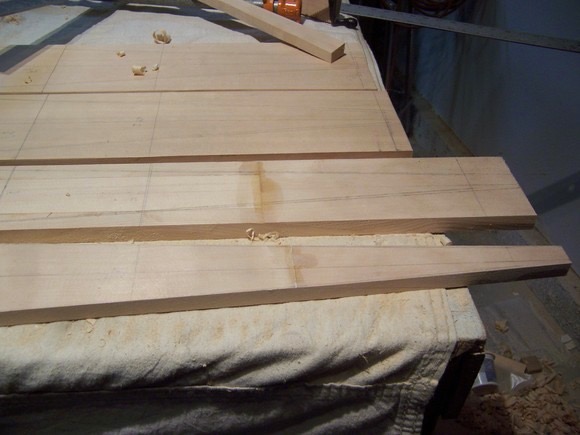 One spar trimmed and the other one ready to cut.  I did some testing on the cut off piece and every break I made in the wood fractured some place other than the scarf joint.  Very pleased with the outcome.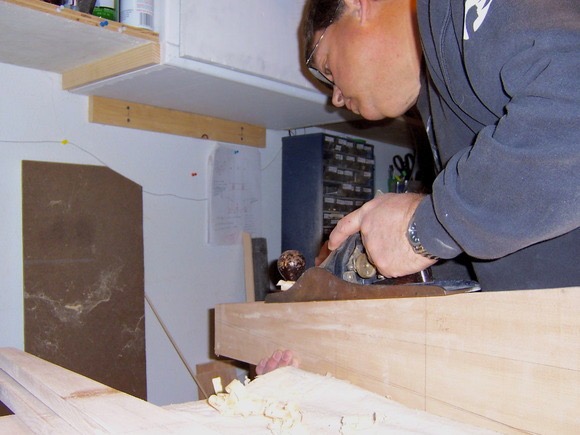 As I said ….. old school and loving every minute of it.
Finished spars ready to go.  Next, make a couple of stands for the table and start fitting ribs.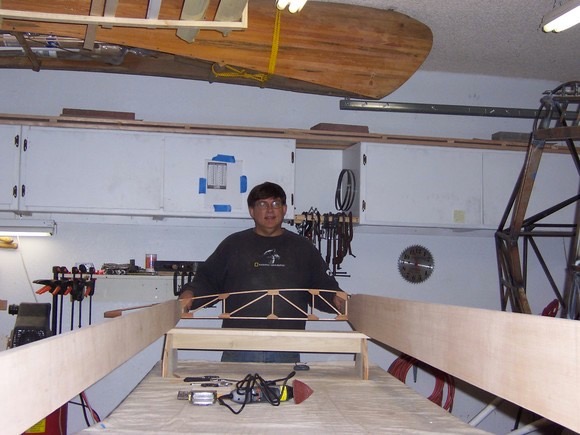 And so it begins!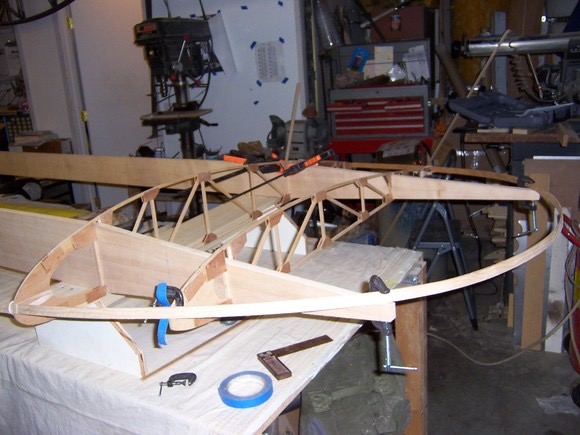 New Years Day 2010!  This is a piece of spruce about 1/4″ thick that I am using to mock up the wing tip bow.  I wanted to do this before continuing to make sure the lengths of my spars were close.  Turns out they look about right.  Now for more ribs …..
Return to Past Posts and Pictures by Date