Well first off I have not given up on my build.  During the last 11 months we bought a house for our retirement and that has taken up a lot of my free time.   As for progress I have actually made a lot, just nothing new.  How's that?  Well I have brought the second wing up to the point of the first wing.  I did the install of the pulleys, and finished the trailing edge.  I also had to remove the front strut attach fittings (as I did on the first wing) to fix the welded washer issue.  In doing so I damaged the plywood reinforcement and had to repair that.  I also had a issue with a rib when I trammeled the second wing.  One of the ribs bowed at the top as it was to tight.  I had to carefully remove the rib and fix that issue.  It might be a good idea to trammel your wings with the ribs in place but not glued to avoid this.  I did not have this problem on the first wing and only one rib bowed on the second wing so maybe not a big deal.  My next step involves relocating my plane to my new home following my retirement two weeks ago!  The fuselage and both engines are moved and the wings will move tomorrow.  My new shop will allow me to mount one wing to the fuselage inside the garage allowing me to run the cables and do the final welding on the fuselage.  I will also be working on the fuel bays and leading edges.  I decided to remove the diagonal brace from the tank bay and instead use a sheer plate of 1/8″ ply on the bottom side to maintain the square of the wing.  This is currently being done on many exp. Super Cubs and has been done on certified wood wings of similar size and power high wing aircraft.  I checked out my design with an engineer and all looks good.  You can look forward to that step in a few months; after the new shop is done and we are moved into the new house.  So for now it's packing and moving.  Stay tuned for work in the new digs to start up soon.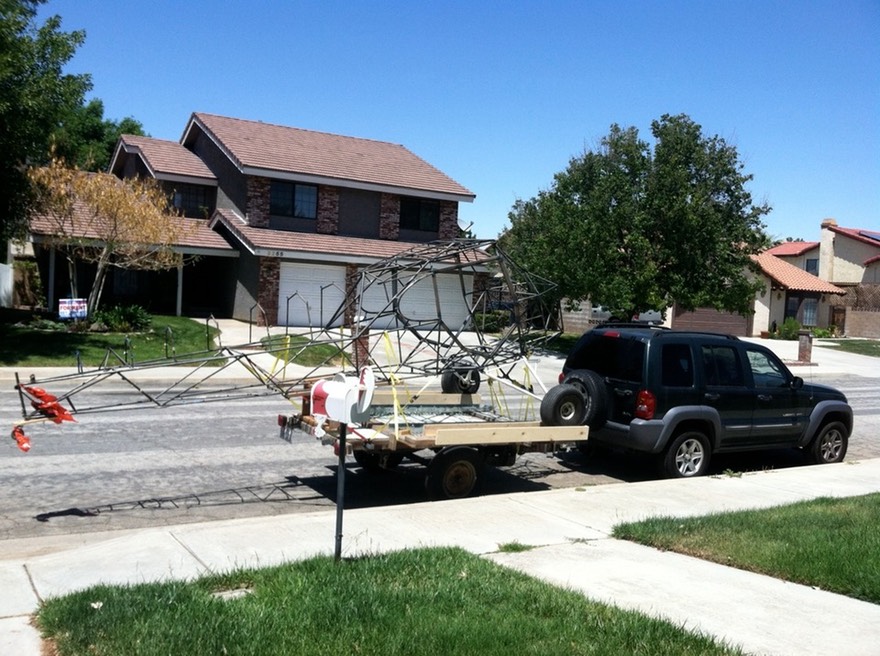 Here is how you move a 19′ fuselage on an 8′ trailer.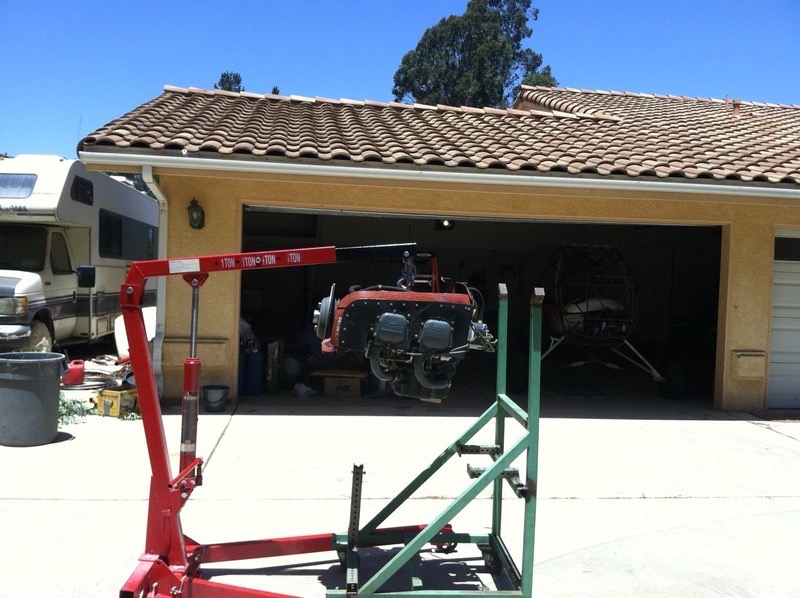 Unloading one of the engines into my new garage/shop.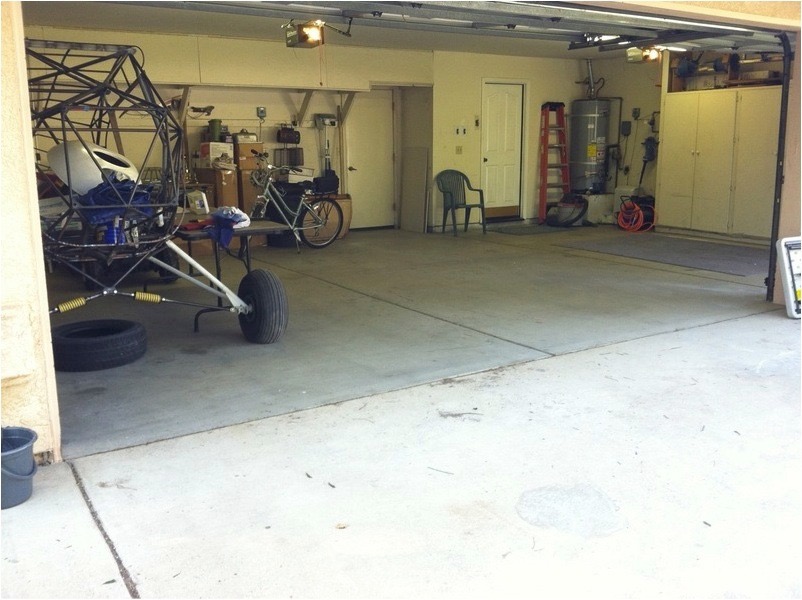 The fuselage all tucked in and waiting on the rest of the shop to be moved in.

Now to move the wings .......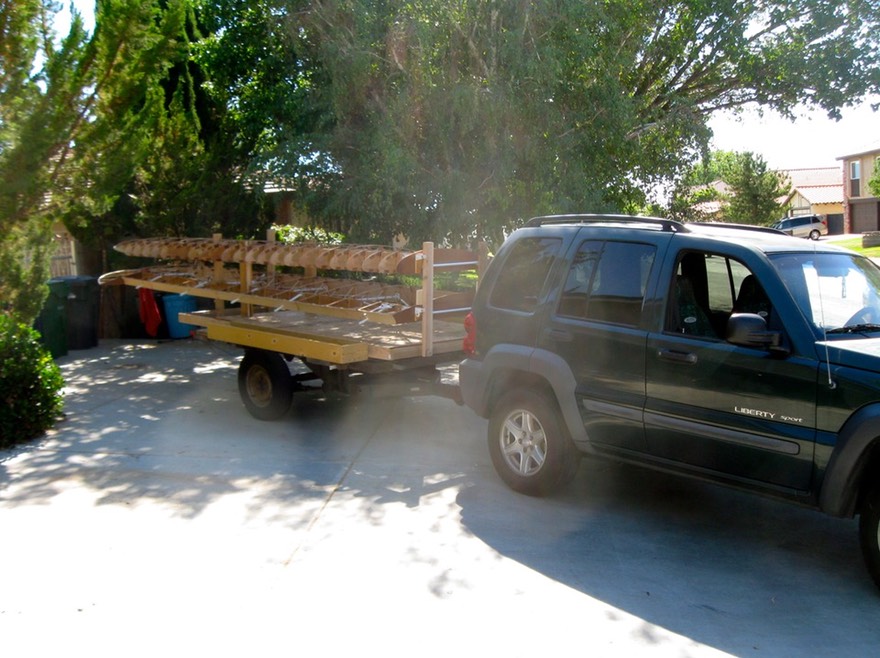 Return to Past Posts and Pictures by Date