Die Springs …….. v2.0.   I spent some time over the past week or so making parts for my second set of die springs.  The first set I made are now cut into pieces to remove the springs.  Other than the spring removal issue, I also did not like the bushings as installed.  I will be increasing from a 7/16″ tube to a 1/2″ to give a thicker cross section.  I don't know if it matters but I feel better about the greater thickness.  Below are some pictures of the parts for the sliding collars.  I finished welding them today and am ready to drill the holes for the bolts.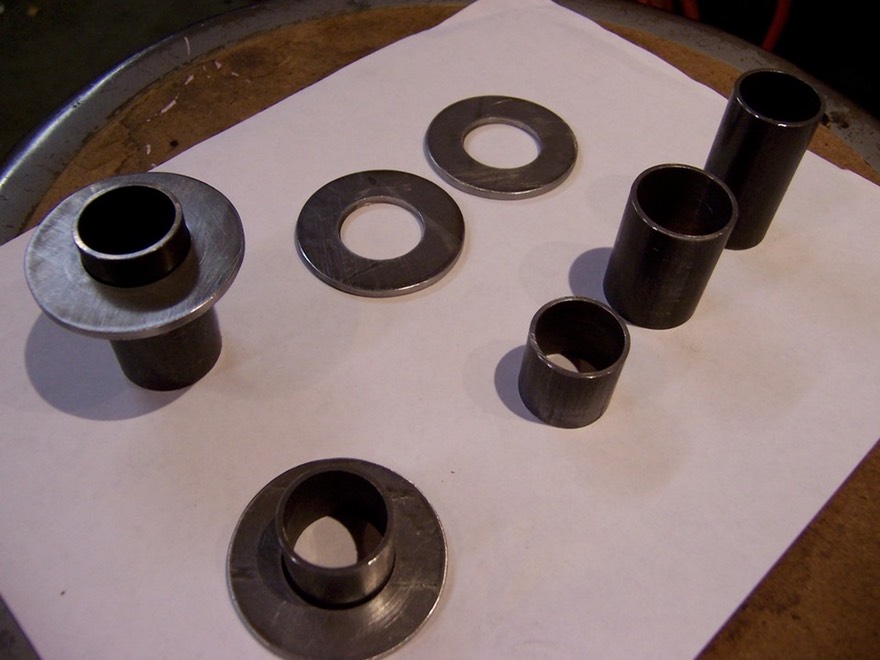 Parts of coller ready to weld.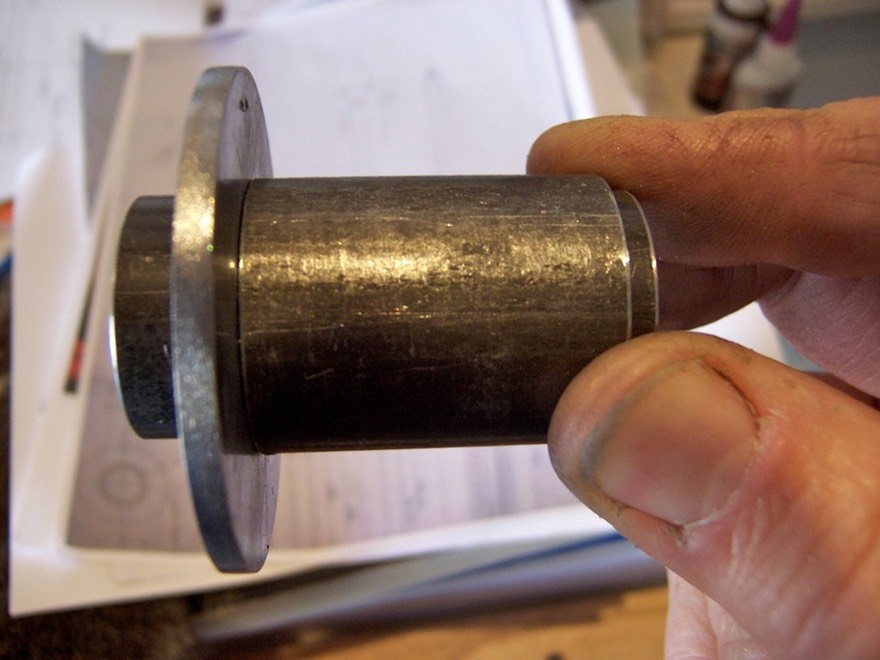 Close up of coller parts ready for welding.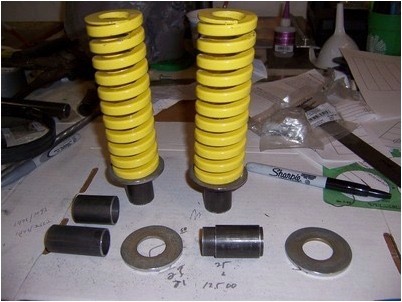 The coller parts are all cut and ready to be cleaned prior to welding.  All sizes are according to my new drawing.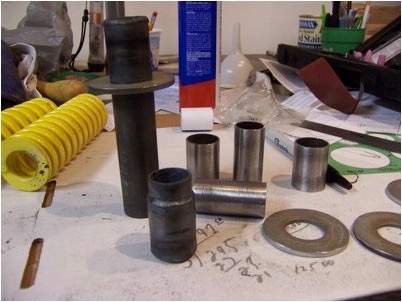 First couple of tubes welded.   The longer tube at the back is to hold everything in alignment for tack welding the washer in place.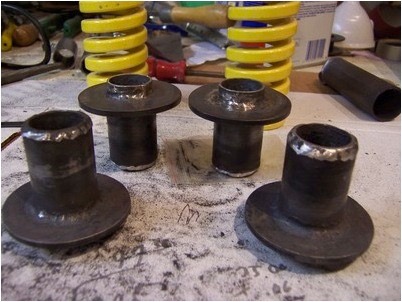 Finished collars ready to drill.
Return to Past Posts and Pictures by Date