I am getting ready to install the gear fittings and I am trying to figure out how the three pieces for the rear fitting/lift strut support go together.  I have posted a sequence of pictures and need some guidance on how these go together.  The plans are making little sense to me.  Any ideas?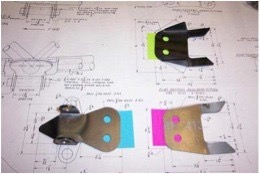 These are the three parts I have for each side.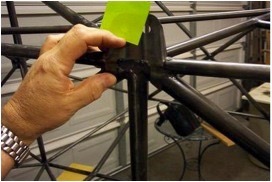 This is the sequence I think I need to follow, please correct me if I am wrong.  First, the green is welded in place.  Not sure of the angle yet, can't seem to find that in the plans.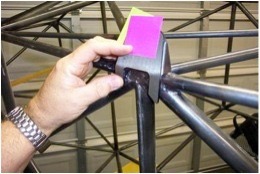 Second, the pink is welded on to the tack welded green.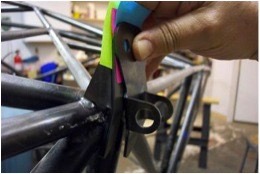 Next, the blue is welded in place.  If this is correct, how is the tang on the blue piece made to fit the cross tube?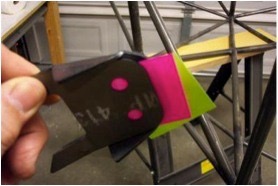 Should I maybe first weld the green and pink together then tack weld to fuselage before welding on the green?  As you can see I have not figured this out.  I am off seeking help at Supercub.org, the masters!!!!!
Return to Past Posts and Pictures by Date